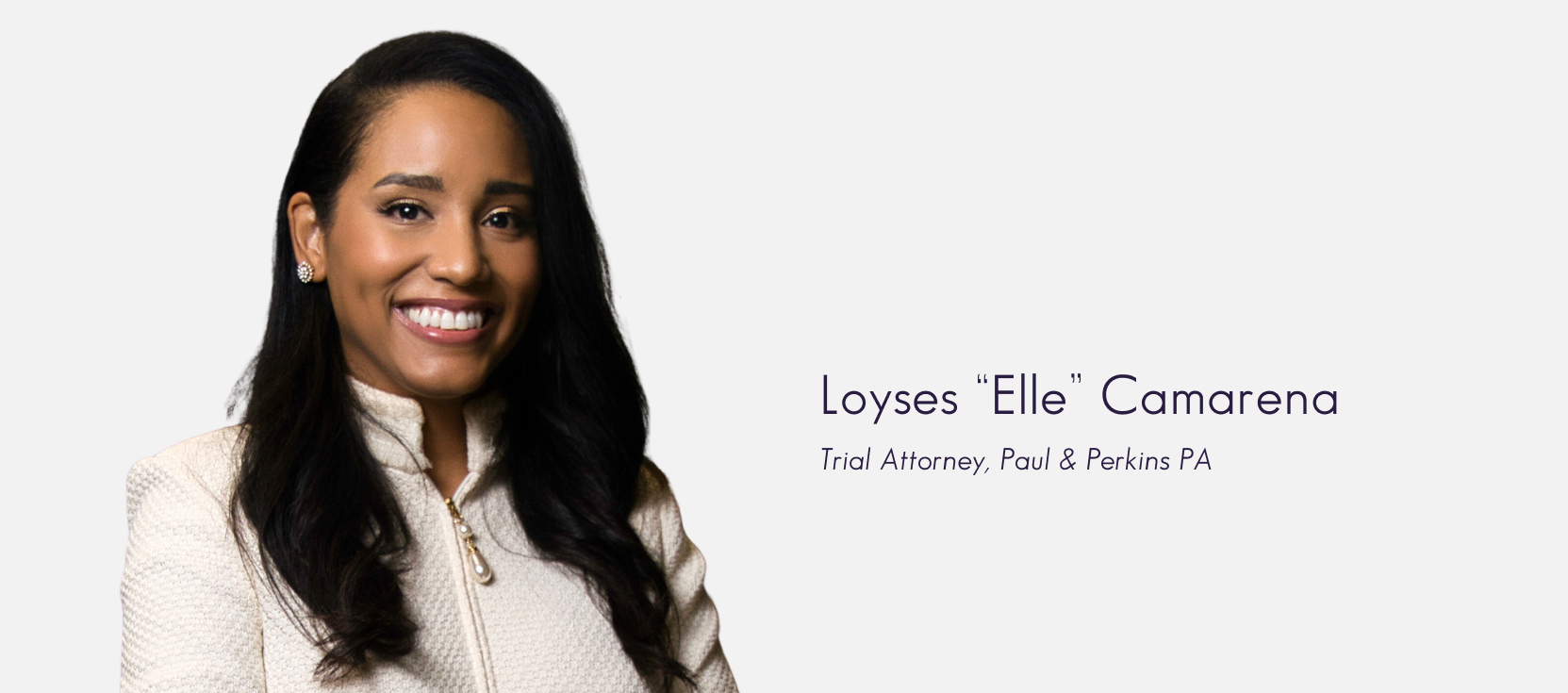 Biography Overview
Loyses "Elle" Camarena joined the firm in 2022. Ms. Camarena graduated from Florida A&M University College of Law where she earned the Book Award for Trial Practice. Loyses comes to the firm from Alejo Law, where she earned the largest settlement in the firm's history.
Loyses volunteers helping victims and survivors of Narcissistic, Emotional and Psychological Abuse. Loyses has a heart for the victims of Domestic Abuse and has a desire to bring awareness to the long-term harm of Emotional and Psychological Abuse. She has a son in high school and a daughter in middle school.
---
Education
Ms. Camarena was born in Dominican Republic and her family immigrated to the United States when she was 7 years old. She grew up in Central Florida and attended Boggy Creek Elementary, Parkway Middle School, Gateway High School and Valencia College. Ms. Camarena earned her B.A. in Political Science from the University of Central Florida. She and her family have close ties to the Latino and Caribbean community in the Kissimmee and BVL area.
---