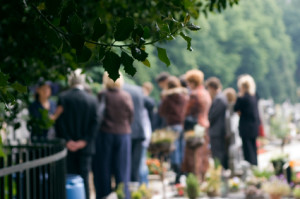 The death of a loved one can be a traumatic and emotional event. The intensity increases when the death was caused by the unlawful or neglectful acts of another, as seen in wrongful death cases. In a wrongful death case, a representative of the deceased's estate is authorized to pursue a lawsuit against the party responsible for the death.
Families whose loved one has died as a result of the negligent actions of others are urged to seek a wrongful death attorney. A wrongful death attorney can help recover financial compensation for the family members of the deceased. This compensation can then be used to cover funeral costs, as well as reimburse family members for the pain and suffering caused by the incident. A wrongful death attorney can help families to gain peace of mind through financial stability during their time of loss.
Orlando Wrongful Death Attorney
Wrongful death cases may be filed against a variety of individuals and entities. Defendants in a wrongful death case can include companies, employees, and government agencies. Wrongful death cases are civil cases. In criminal law, a wrongful death case is similar to murder or manslaughter cases.
The following parties may be involved in a car accident death involving a faulty road and drunk driver:
Driver who caused the accident
Persons who served, sold, or gave alcohol to the driver
Owner of the location where the driver was served the alcohol
Builder or designer of the faulty road
Government agent or employee who failed to provide road hazard warnings
Manufacturer, installer, or distributor of a dangerous or defective vehicle part
Who Can File a Wrongful Death Claim?
Typically, the plaintiff in a wrongful death case is a family survivor, or individual who outlives another. In any case, the claim must be filed by a representative who acts on behalf of the surviving individuals who have experienced loss as a result of the death.
In legal terms, these survivors are referred to as the "real parties in interest." Laws exist in each state to delineate who may be considered in the real parties of interest for each case. A wrongful death attorney can help families answer who is eligible to file a wrongful death claim in each state.
Depending on each state's laws, real parties in interest may include:
Immediate family members, such as children and spouses
Domestic or life partners
Financial dependents
Distant family members
Those suffering financially, regardless of blood relation
Parents of a deceased unborn child
Wrongful Death Damages
A wrongful death attorney can help families recover damages, or financial compensation. The primary damages awarded in a wrong death case are based on financial loss. The deceased's loved ones may suffer financial loss in the form of medical and funeral costs. If the deceased provided some form of financial service or support, pecuniary damages may be awarded.
Wrongful death attorneys may help recover other damages such as:
Loss of care, protection, and companionship
Pain and suffering of survivors
Loss of the deceased's anticipated earnings
Loss of potential inheritance
Loss of home services
Loss of reasonably expected voluntary assistance or future support
Punitive Damages
Punitive damages may be rewarded to plaintiffs. Punitive damages essentially act as a punishment for the party responsible for the wrongful death. These damages are also used as a deterrent to encourage similar parties to act more responsibly in the future.
In some states, punitive damages are not permitted. If they are not explicitly mentioned in state law, the court may hold sole discretion for awarding punitive damages. An experienced wrongful death attorney can help determine the laws and statues in each state.
Orlando Wrongful Death Attorney's Role
An Orlando wrongful death attorney can help with the difficult task of proving proof of the defendant's guilt. It is the plaintiff's responsibility to prove that the death was a direct result of the unlawful or negligent acts of the defendant. A wrongful death attorney can help gather necessary information, documentation, and testimony to help prove the defendant's liability. The wrongful death attorney can also help answer questions and provide guidance for the deceased's love ones throughout the legal process.